---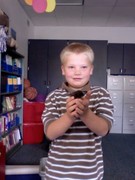 Heidi Vansteenburg
Saying goodbye to the chicks...
---
4th Grade Science Chicks Make Their Debut
By Vansteenburg, Heidi
May 01, 2012
Every year at around this time is an exciting time for Mrs. Vansteenburg's 4th grade science students. To go along with a unit on embryology, the class was able to observe the hatching of baby chicks. They carefully monitored the incubator for 21 days waiting for their little charges to emerge from the shells. Each day after they hatched, the class observed the changes as they lost their egg teeth and began to sprout wing feathers. When the ten chicks that were successfully hatched were big enough, the fourth graders showed off their expertise by showing off the chicks and putting on an informational presentation to N-K Kindergarteners.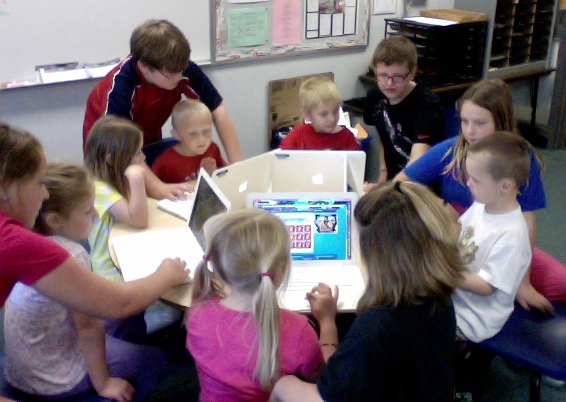 Then it was time to say goodbye to the chicks. Joe Nydegger of Bolan, who donated the eggs to the fourth grade class came to pick up the hatched chicks. Afterwards, students commented that they missed the sound of the chicks singing in their room.