N-K Youth Football Registration Fall 2020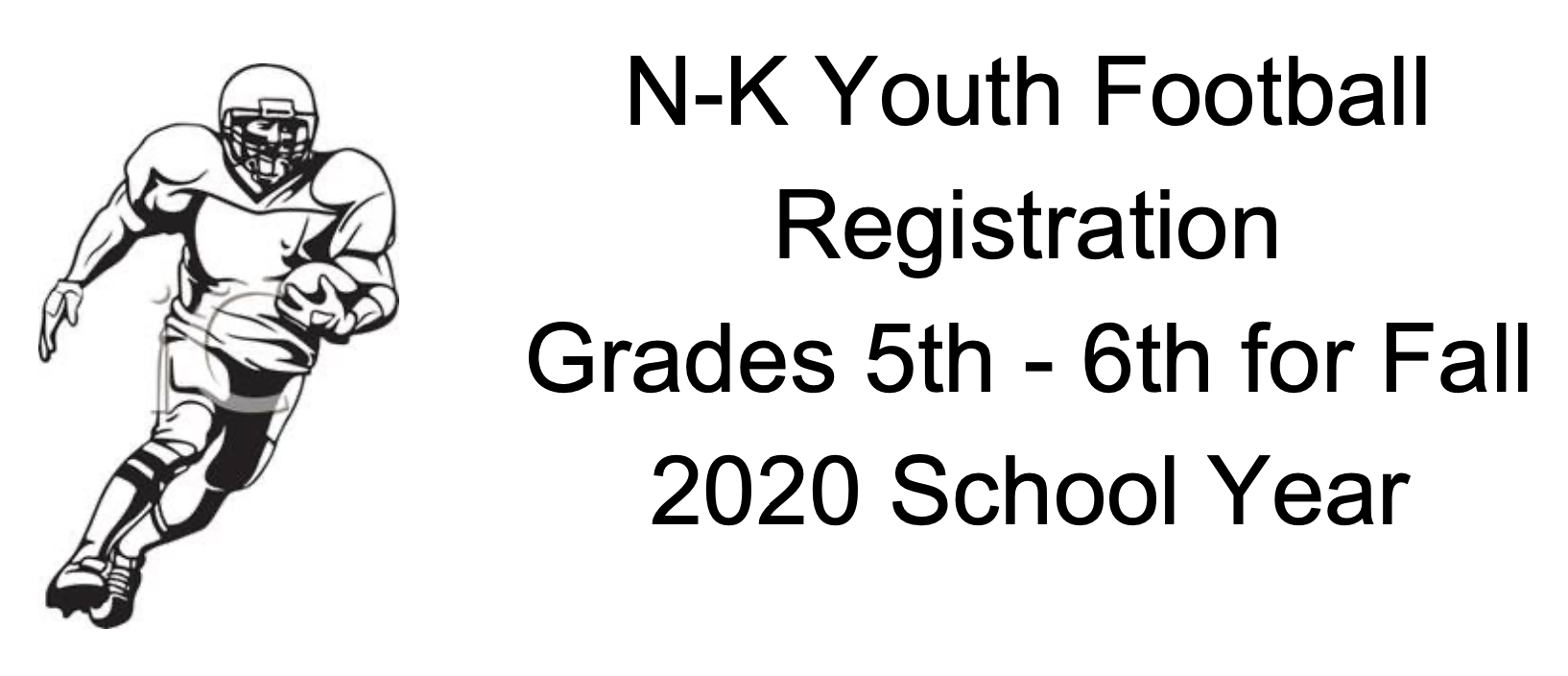 Due to the continued outbreak of the Covid-19 (coronavirus), the Youth Sports Foundation has canceled ALL onsite registrations for the remainder of April. All parents should register online on the YSF website ​http://youthsportsfoundation.org/northwood-kensett-youth-football/
There is a $90 registration fee due at the time of online registration. Registration needs to be completed by ​July 10th​. There is a $25 late fee for any registrations submitted after July 10th.
As most of you know, we usually do a raffle to raise the other $100 of the cost for YSF youth football. As of now, we have full intentions of having some sort of fundraiser/raffle to help with this cost. If we are not able to have a fundraiser/raffle, the $100 will still be due before participation in the fall.
We will be using teamsnap and email to communicate. Please make sure you input a valid email that you check when registering your child. Once registration is complete and we have been notified, you will receive an email inviting you to join Northwood-Kensett Youth Football on teamsnap. We will be communicating practice dates, times, along with game schedules and any other communication needed between registration and throughout the season.
Please watch for communication on fittings for pads & fundraising/raffle information in the near future.
We are looking for additional help and coaching assistants for the upcoming years. If interested, please contact one of us.
Eric Loberg -
NK Youth Football Coordinator
Phone: 641-390-1392
Email: ericloberg@gmail.com
Chris Chodur -
NK Youth Football Head Coach
Phone: 507-402-4195
Email: chodurfamilyshowpigs@gmail.com