N-K 5th/6th Grade Football Cheer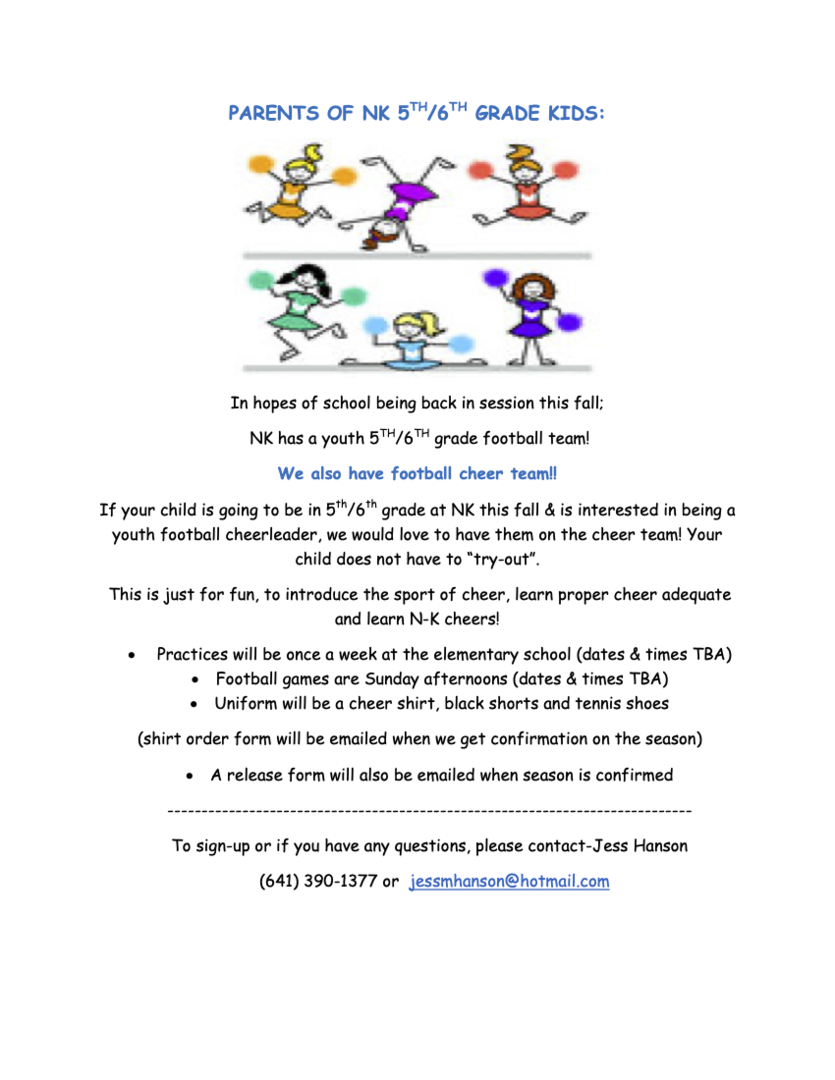 Full text:
PARENTS OF NK 5TH/6TH GRADE KIDS:
In hopes of school being back in session this fall; NK has a youth 5TH/6TH grade football team! We also have football cheer team!!
If your child is going to be in 5th/6th grade at NK this fall & is interested in being a youth football cheerleader, we would love to have them on the cheer team! Your child does not have to "try-out".
This is just for fun, to introduce the sport of cheer, learn proper cheer adequate and learn N-K cheers!
Practices will be once a week at the elementary school (dates & times TBA)
Football games are Sunday afternoons (dates & times TBA)

Uniform will be a cheer shirt, black shorts and tennis shoes

(shirt order form will be emailed when we get confirmation on the season)

A release form will also be emailed when season is confirmed
-----------------------------------------------------------------------------
To sign-up or if you have any questions, please contact-Jess Hanson (641) 390-1377 or jessmhanson@hotmail.com