This Web site was designed using Web standards.
Learn more about the benefits of standardized design.
Quick Links
The "Parent Access" button can now be found by clicking the "JMC" icon. This is an update from last year.
Main Navigation
Don't Forget: Parent/Teacher conferences are scheduled for Tuesday, March 4th & Thursday, March 6th, 2014. Don't Miss 'em!
Top Stories
Preview the Front Page, and view & download the full document (PDF) HERE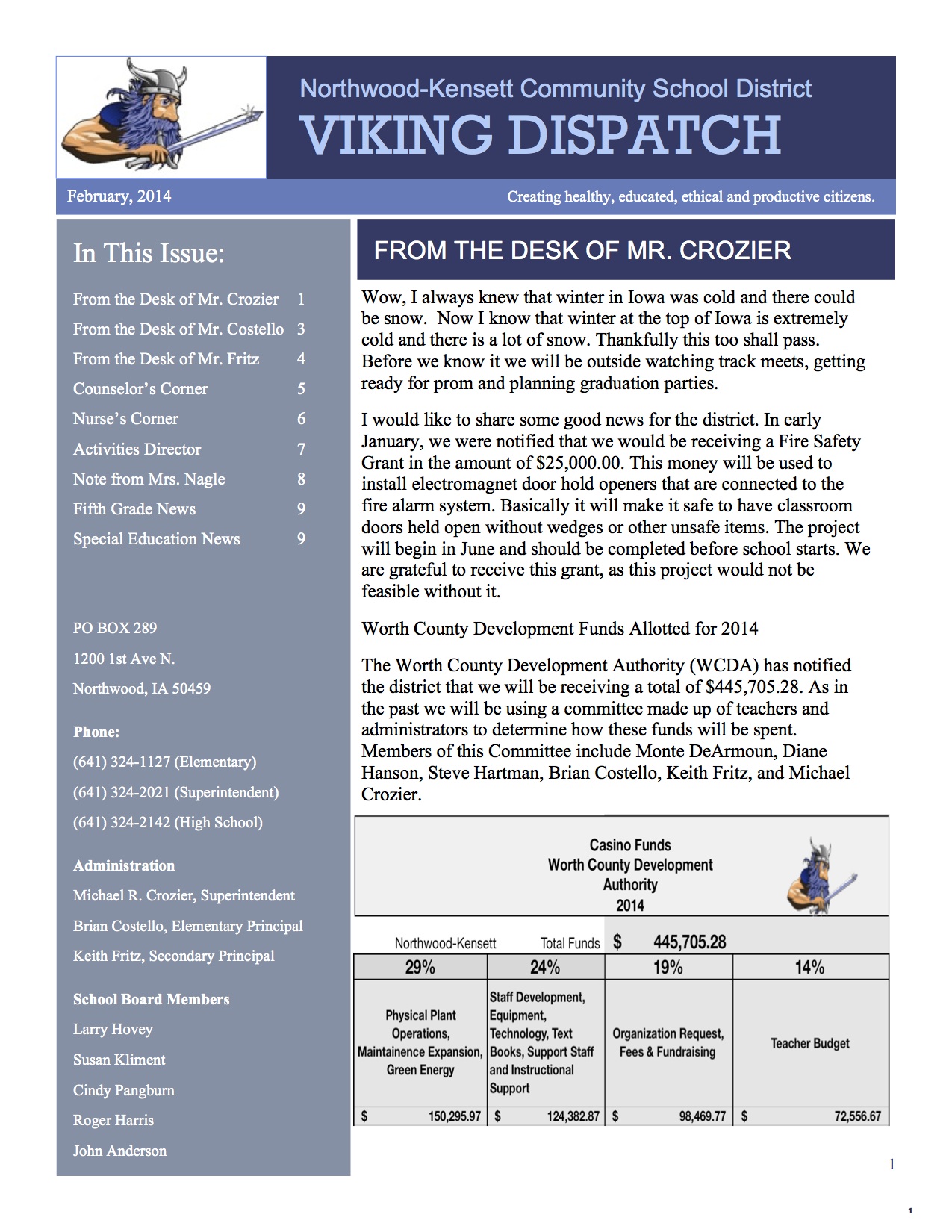 Do you have old clothes lying around that no longer fit your child, or items hanging in their closet that they just refuse to wear? The nurse's office houses a closet and cupboard that could put those items to good use! Often times children in the elementary need a change of clothes at some point during the school . . . read more
Grain Millers, Inc. located in St. Ansgar is a leading ingredient supplier to customers like Subway, General Mills, Post Cereal, Gerber, Trader Joe's. Grains include oats, wheat, barley, and rye which is milled into flours, flakes, brans, and fibers. They partner with farmers in the USA, Canada and around the . . . read more
Current Highlights