This Web site was designed using Web standards.
Learn more about the benefits of standardized design.
Quick Links
The "Parent Access" button can now be found by clicking the "JMC" icon. This is an update from last year.
Main Navigation
K-8 Cheerleaders will perform at the December 14th Basketball game. All cheerleaders need to be there by 6:00 PM! There will also be a Soup Supper fundraiser at the December 14th game. Varsity cheerleaders will serve Wisconsin Cheese, Chicken Noodle, and Chili along with bread & dessert for $6.00 from 4:30-7:30 PM.
Top Stories
Preview the Front Page, and view & download the full document (PDF) HERE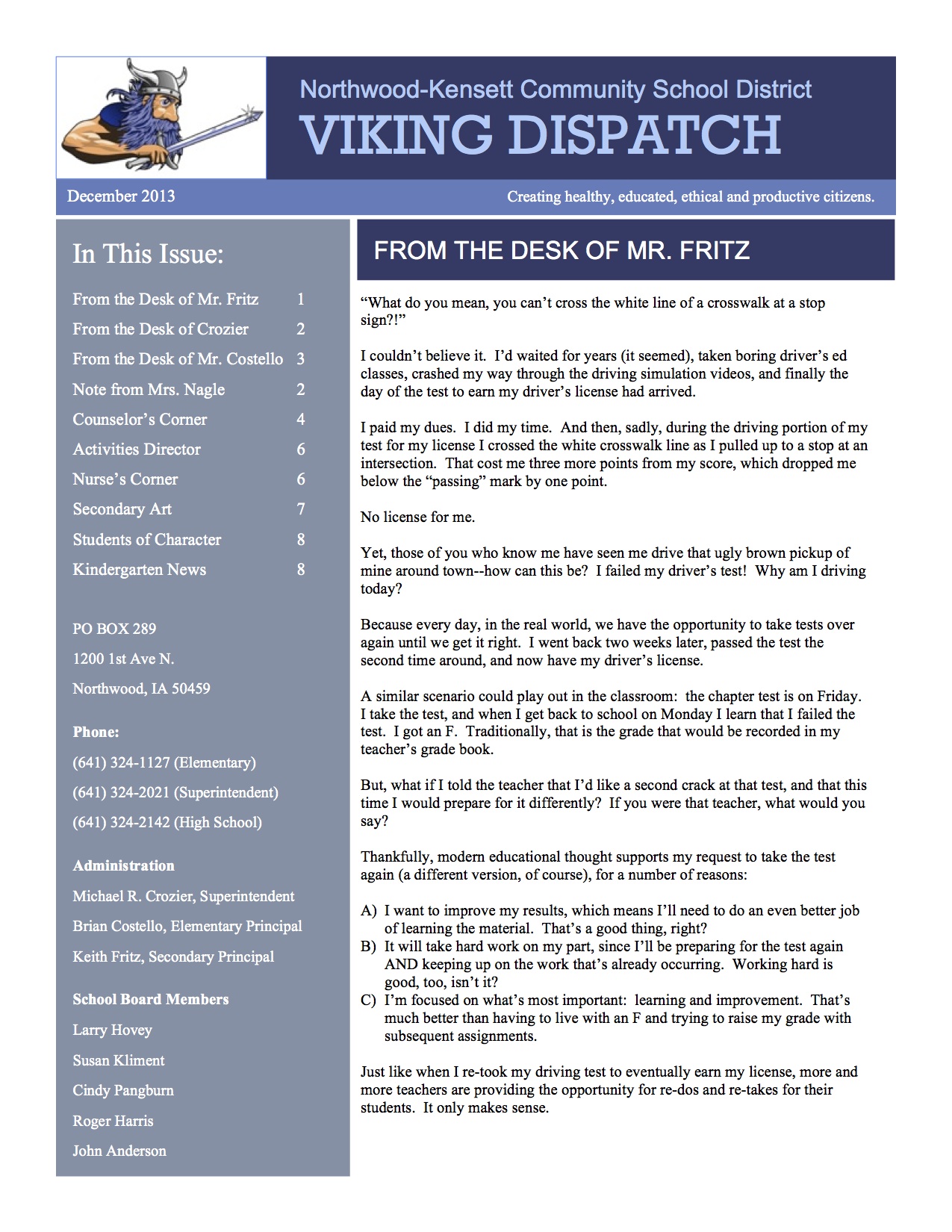 Presentation from the November 26th Meeting
On November 26th, Northwood-Kensett community members heard a presentation from Athletic Director Steve Hartman and Superintendent Michael Crozier. For those of you who missed the presentation, here is the information about our current Corn Bowl standings: For a better visual representation of the conferences being . . . read more
Please join us for Soup Supper Benefit Saturday, December 7, 2013 4:30 p.m. – 7:00 p.m. St. Ansgar High School St. Ansgar, Iowa After the STA wrestling tournament All proceeds will go to the Monty Bruce Family whose house was destroyed in a fire on Nov. . . . read more
Current Highlights