This Web site was designed using Web standards.
Learn more about the benefits of standardized design.
Quick Links
Main Navigation
Top Stories
Preview the Front Page and view and download the full document (PDF) HERE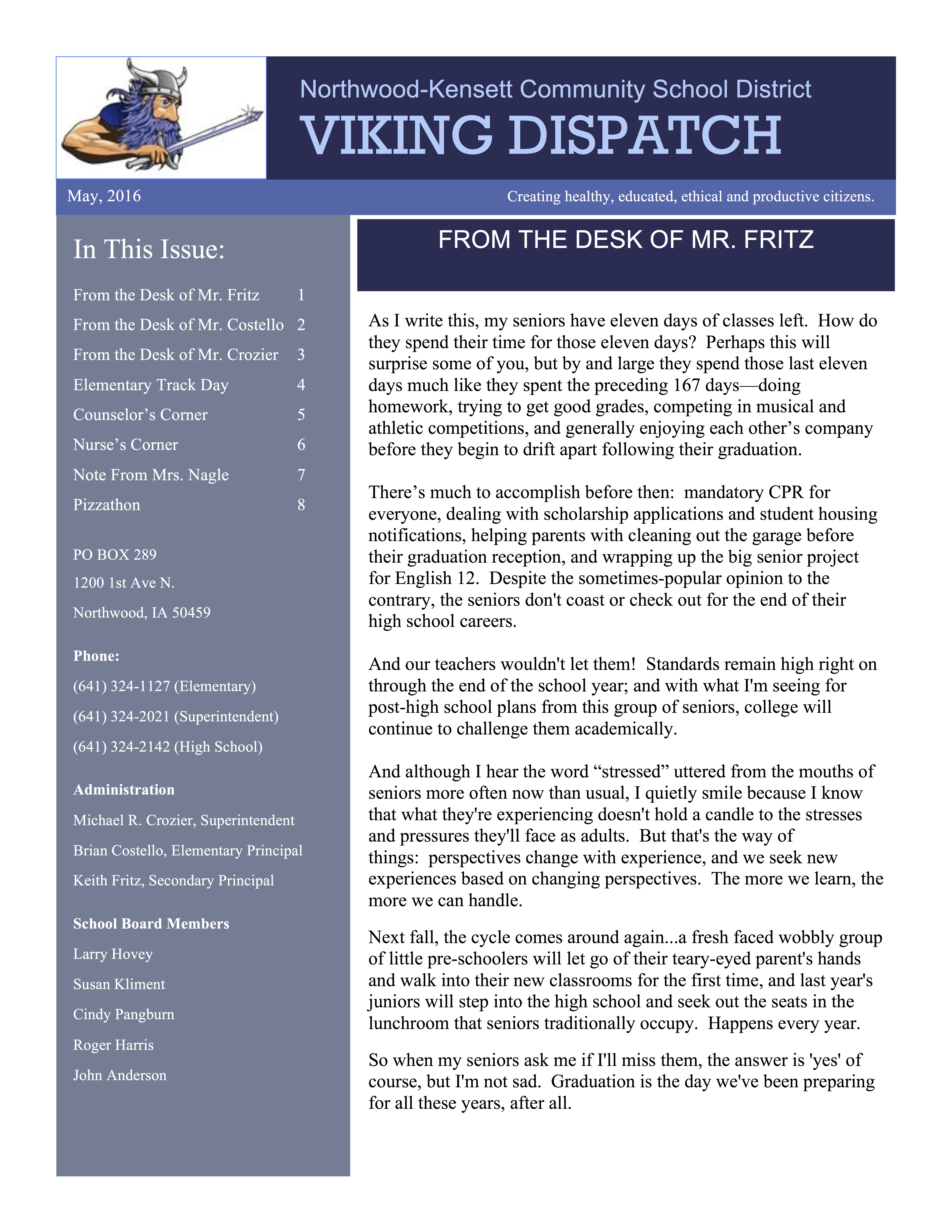 On Friday, April 1, 2016, Northwood-Kensett Elementary held it's annual Viking Knockout Basketball Tournament for grades 4-6. Pictured below are the finalists who competed and the winners. Carly Hengesteg was the winner of the girls' group and Drew Wilder won from the boys' group. Pictured left to right: Haddie Hanson, Chloe Costello, Peyton Shoger, Marli Backhaus, Carly Hengesteg, Drew Wilder, Mason Thofson, Grady . . .
Current Highlights