This Web site was designed using Web standards.
Learn more about the benefits of standardized design.
Quick Links
Main Navigation
Top Stories
Thank you to those who donated and helped the N-K Cheerleaders to reach their fundraising goals. On Friday of Homecoming Week, all elementary students had the opportunity to receive a free tattoo and show their school spirit. Thanks also to the Northwood Movie Theatre for donating movie passes for class competition prizes. Your generosity put smiles on many faces that day. We appreciate your contributions.
Red Donors
Arlene Rosdahl
Jim Tanner
Janet Jorgensen
Amy Jorgensen
Paige DeArmoun
Bryce Peterson
Diane Hanson
Tammy Severson
Kim, Ron & Mason Olson
Gail Read
Linda Einertson
Sam Pepper
Trace Carman
Josie Moretz
Richard Schmidt
Lola Mills
Beth Butler
Scott Hengesteg
Shelby Low
Elijah Coombs
Heather Thofson
Deb Nagle
Joyce Tempus
Leanne Stoneking
Jared Barnes
Mike Reindl
Roger Odegaard
Darlene Toft
Jocelyn Klunder
Sarah Pederson
Marty Cotter
Emily Christianson
Jade Stubbe
Maddie Eilertson
Mackenzie Costello
Danton Lloyd
Bethany Gentz
Brett Bachtle
Tegan Cotter
Miranda Stambaugh
Matt Parcher
Brendan Ehlke
Connie Hickle
Jane Podgorniak
Mary Irons
Mary Clagett
Kent Nitcher
Daryl Love
Joann Lower
Ron Dodd
White Donors
Angie Creger
Sue Bestul
Troy & Lisa Christiansen
Blue Donors
Kim Hennigar
Pam Perkins
Mark Lemon
Kris Woltzen - Farm Bureau
Ron & Steph Hengesteg
Mike & Deann Read
Bruce Tuthill
Helen Schmidt
Michele Schaefer
Polly Schiltz
Janie Odegaard
Lisa Wangsness
Bryan & Kimberly Odegaard
Coni Butler
Colleen Jacobs
James & Steph Eskildsen
Chad & Tiffany Tiedemann
Rod & Teresa Stehn In Memory of Cassidy
Roger Harris
Larry & Donna Hovey
Mike Crozier
Darin & Teri Dahlby
Mike Simmons
Jane Bloomingdale
Mindy Tenold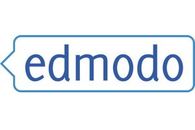 Interested in following your 4th-12th grader's Edmodo information? Sign up Today!
Parents & Guardians: A few years ago, 4th-12th grade students began using Edmodo as a part of their classrooms. Teachers post important class information and content on their Edmodo class pages, and parents have the opportunity to see that content, too, through Parent accounts. If you signed up for an Edmodo Parent Account in . . . read more
Preview the Front Page and view and download the full document (PDF) HERE read more
Current Highlights