This Web site was designed using Web standards.
Learn more about the benefits of standardized design.
Quick Links
Main Navigation
Top Stories
We have product on hand in the shed at the Athletic Complex. The shed is open before home football games and at half time. If this does not work, please call a Booster Club member and we can set up a time for you to look.
Preview the Order Form on this page. Download the Form HERE.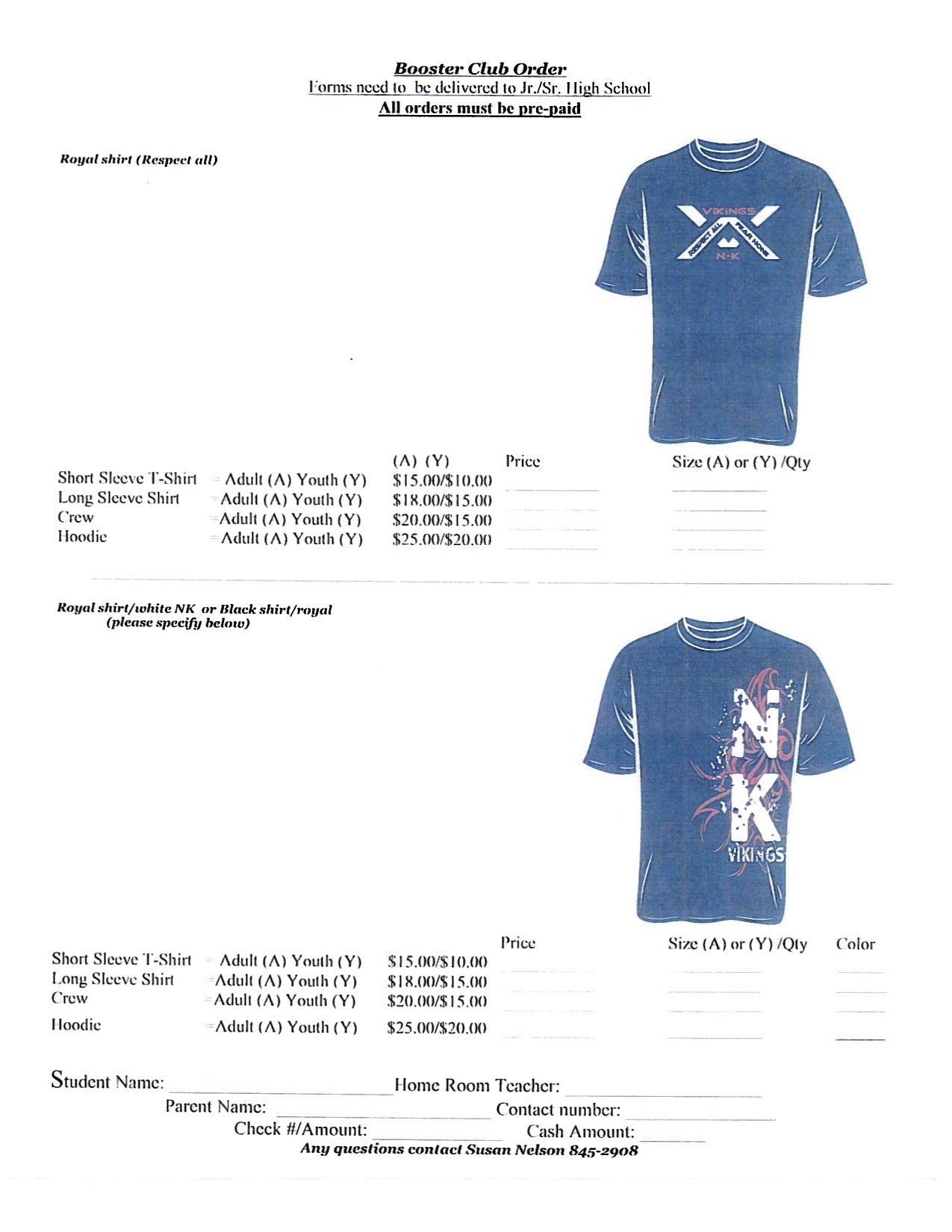 Thank you to those who donated and helped the N-K Cheerleaders to reach their fundraising goals. On Friday of Homecoming Week, all elementary students had the opportunity to receive a free tattoo and show their school spirit. Thanks also to the Northwood Movie Theatre for donating movie passes for class competition prizes. Your . . . read more
Preview the Front Page and view and download the full document (PDF) HERE read more
Current Highlights