This Web site was designed using Web standards.
Learn more about the benefits of standardized design.
Quick Links
The "Parent Access" button can now be found by clicking the "JMC" icon. This is an update from last year.
Main Navigation
Remember: This weekend is a holiday weekend! Northwood-Kensett will not have school Friday, April 18th or Monday, April 21st. Enjoy your time off!
Top Stories
Preview the Front Page, and view & download the full document (PDF) HERE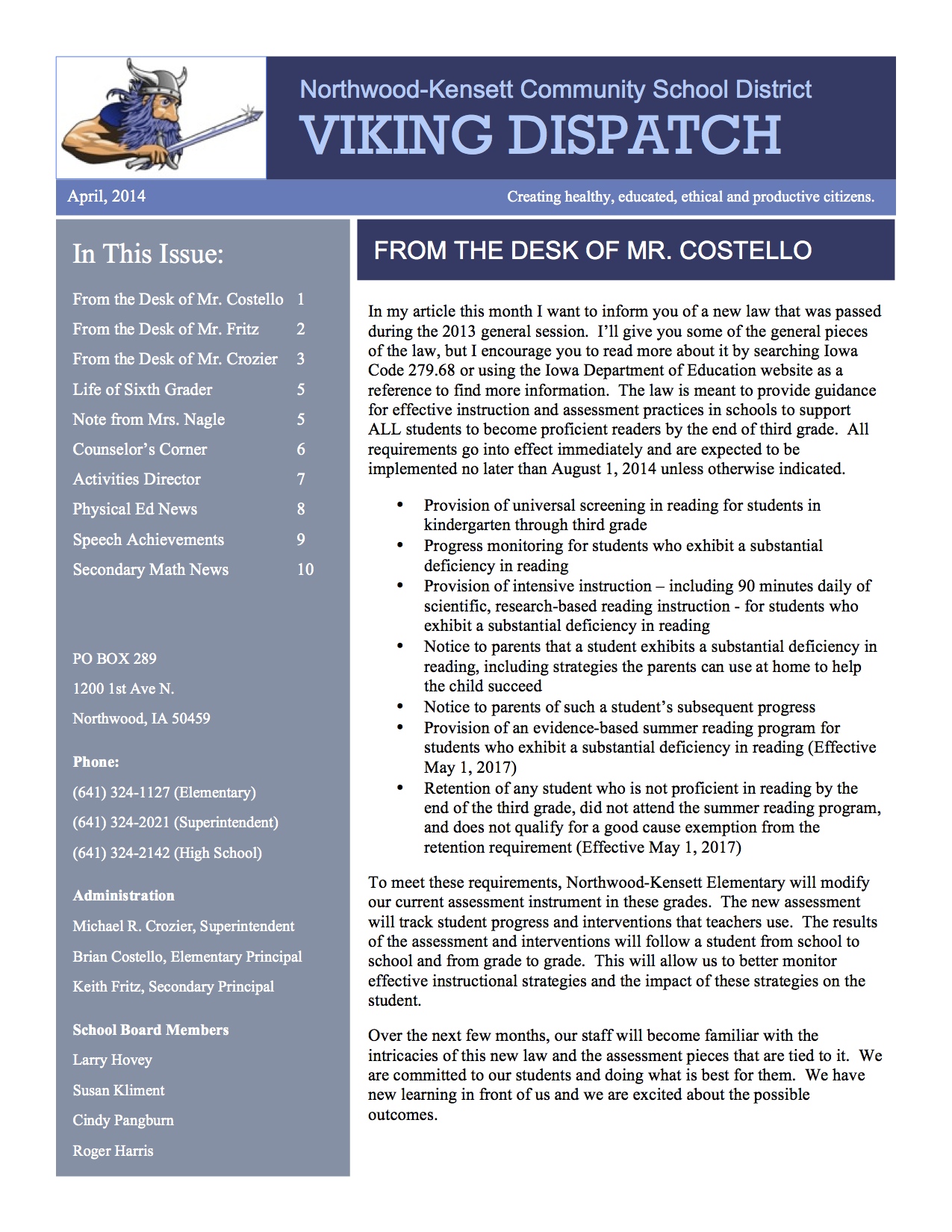 March 3rd-7th brought another successfull Reading Week to Northwood-Kensett. To many students and teachers, it's better known as "Dr. Seuss Week," since it is planned around Dr. Seuss' birthday! This year, all classes participated in a Door Decorating contest. All classes chose a favorite Seuss book and decorated their classroom door in . . . read more
Click HERE to Download the (PDF) Document to your computer This article was inspired by "Is the intense focus on bullying in schools changing kids or overloading them?" which is available HERE read more
Current Highlights