Bus Barn Sale Information (PDF)
COMMERCIAL PROPERTY FOR SALE
704 7TH ST N
NORTHWOOD, IA 50459-1053
For sale by sealed bids, top four bids will go to auction.
Sealed bids are due at 1496 480th Street, Northwood, IA 50459 by 3:00 pm on May 31, 2022. The top four bids will come to the building site for an auction on June 1, 2022 at 3:00 pm. The auction will begin at the highest sealed bid amount.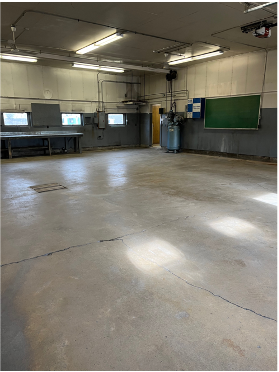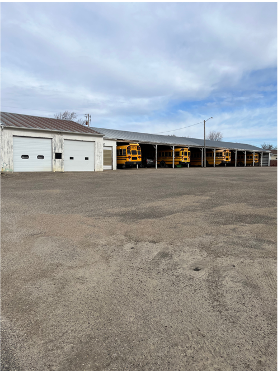 Legal Description:
NORTHWOOD THOMPTO ADD. LOTS35-42, BLK. 2 & PT N 7TH ST W OF LOTS 35 TO 42
Utilities:
Gas heat, city sewer, and water
Bay area 32'6" X 42'6" contains floor drain and commercial air compressor
Office area and restroom 12'6" X 10', Restroom portion is 4' X 4'6"
One enclosed bay and 12 open bays 156' X 36'
Propane tank not included, will be moved from property.
Once we have determined the highest offer, there will be a public hearing on June 21, 2022, regarding the sale of the property. After the public hearing, the board will vote on the offer in the New Business items at the June 21, 2022 regular meeting.
The board reserves the right to refuse any and all bids.
Contact Superintendent Michael Crozier at 641-324-9980 or Transportation Director Daryl Love at 641-324-1454 to set up a viewing.